If you've been paying attention to the clock, you know it's Adobe MAX time – and that means it's early Christmas for Adobe users, as Adobe has once again released major updates to virtually their entire software line. Let's take a look at a few of the Premiere-focused features that will change and enhance your workflow. 
Auto-Reframe
By far, the flashiest new feature is the Auto Reframe process. Previewed at last year's Adobe MAX under the code name "Project Smooth Operator", Auto Reframe allows editors to duplicate sequences automatically into alternate aspect ratios such as 1×1 or 9×16 (aka square and vertical video). While this could be performed manually in the past, users often found themselves having to go in and tediously tweak shots where the action was moving or perhaps wasn't centered in the frame. Now thanks to Adobe Sensei (when are we gonna meet this guy?), Premiere will not only try to determine the point of interest and frame it, it will automatically add position keyframes to keep the POI in view! 
To make the magic happen, take a completed sequence (this is really a finishing technique so make sure you've got picture lock!), right click on it in the Project panel and choose Auto Reframe Sequence. The resulting window gives a couple helpful, intuitive options that'll make social media video producers' lives much easier.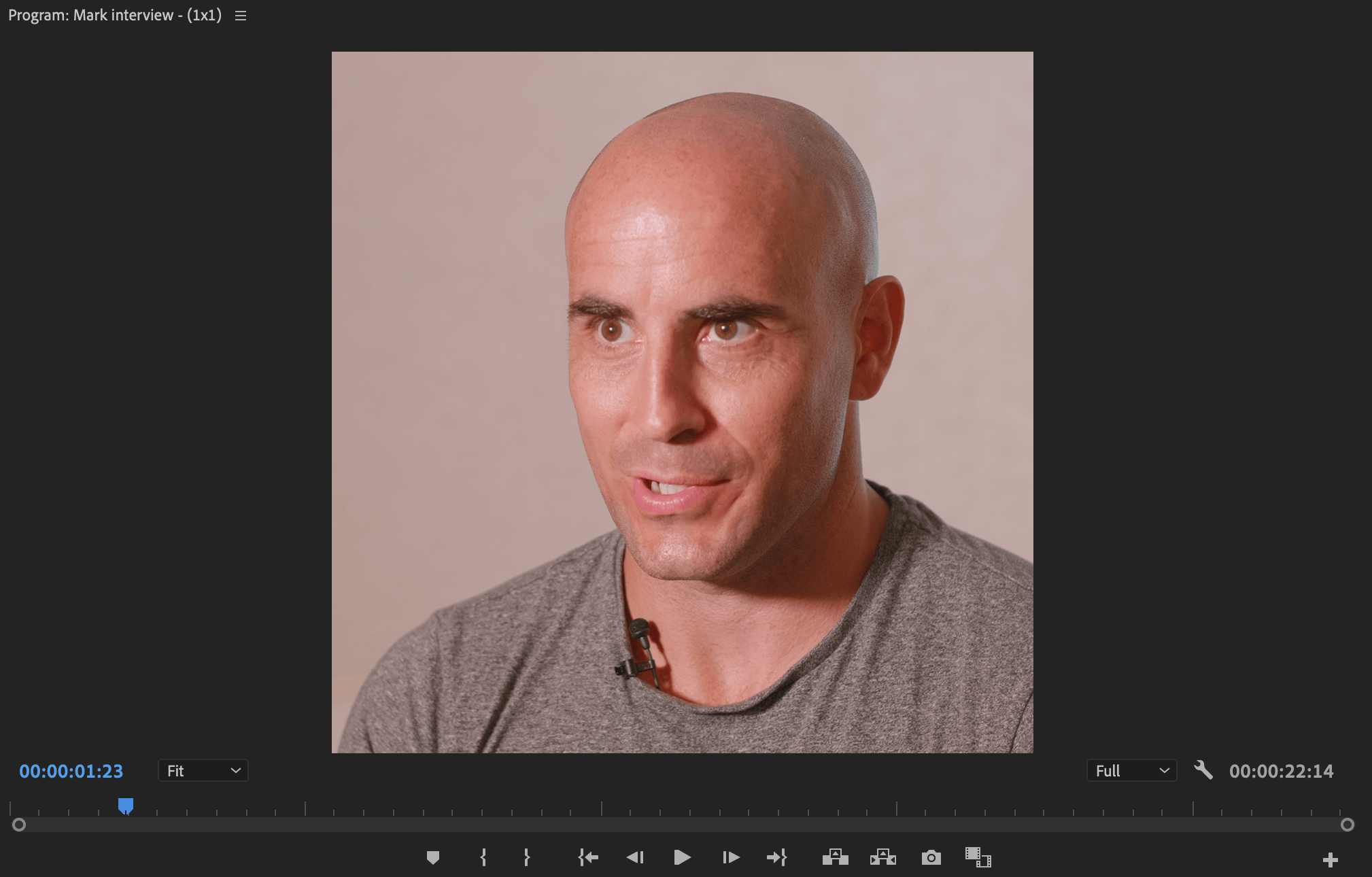 Essential Graphics 
There are a few small, but welcome tweaks for Essential Graphics Panel (EGP) fans, such as support for multi-line text edit fields in the EGP (translation: easier to work with longer text boxes), the addition of underlined text, and numerous new keyboard shortcuts to select, reorder, and edit layers without ever having to touch the mouse. The EGP will also support drop down menus generated by new MOGRTs made in After Effects 2020. 
Keyboard Shortcut junkies rejoice!
Do you like keyboard shortcuts? Do you dream in modifier key symbols? You'll be happy to know Premiere has added numerous new keyboard shortcuts across a few areas of the program. If you were tired of right clicking keyframes to change their temporal or spatial interpolation, you can now set 11 different shortcuts to be able to do so. 
Related to these, there's also a shortcut to activate direct motion manipulation (i.e. Position, Scale, Rotation, etc.) of a clip in the Program Monitor (PM) so you don't have to go to Effect Controls and click the Motion effect, or worry about trying to double click the right layer in the PM. And, of course, there are the aforementioned EGP shortcuts to boot! 
Performance and Support Updates
Premiere has made Metal the default GPU renderer on Macs and has fully deprecated the now antiquated OpenCL. Additionally, anyone who has worked in Thumbnail view knows the pain of watching your Project panel fill with thumbnails… Every. Single. Time. No longer will you waste precious editing time as performance here has been significantly improved. 
We've also gained support for a variety of new formats including Canon XF-HEVC, Panasonic DC-S1H, Sony Venice V4 – to name a few – as well as export support for MXF ProRes files and HDR10 metadata for H.264 and HEVC files. 
Odds and Ends
And as always, there are a few odds and ends that are easy to miss. For one, you can now bump a clip's volume in the timeline or with faders by +15db rather than the former limit of +6. You can also now time remap a clip up to 20,000% speed, or 200x its original speed. We've got an improved System Compatibility Checker to understand software issues related to versions and drivers of Premiere, your OS, and your GPU. 
Premiere Pro 2020 is available now to download through your Creative Cloud app or from www.adobe.com.